On this page, you will find different kinds of study results:
• A Lay summary which is a summary of clinical trial results written in an easy-to-understand way.
• A summary of results called synopsis which is written in scientific language. It is prepared for Medicines Agencies and Ethics Committees,
• A scientific publication which presents results for scientists and medical doctors.
Advanced Search
213

Results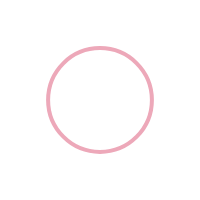 Protocol Code
Study Title
Active substance/Medical device
Study Phase
Therapeutic Area
CL1-78454-008
Phase I dose-escalation study of oral administration of the Histone Deacetylase (HDAC) Inhibitor S 78454…
ABEXINOSTAT,
S078454
Phase 1
Cancers
CL1-78454-006
Phase I dose-escalation study of S 78454 (HDACi) p.o. in combination with FOLFOX in patients…
ABEXINOSTAT,
S078454
Phase 1
Cancers
CL1-78454-005
Phase I dose-escalation study of oral administration of S 78454 given with a fixed dose…
ABEXINOSTAT,
S078454
Phase 1
Cancers
CL1-78454-002
Phase I dose-escalation study of oral administration of Pan-Histone Deacetylase (HDAC) Inhibitor S 78454 in…
ABEXINOSTAT,
S078454
Phase 1
Cancers
CL1-68587-003
A Study to Evaluate the Long-term Safety of Patients With Advanced Lymphoid Malignancies Who Have…
UCART19,
S068587
Phase 1
Cancers
CL1-68587-002
Phase I, open label, dose-escalation study to evaluate the safety, expansion, persistence and biological activity…
UCART19,
S068587
Phase 1
Cancers
CL1-64315-001
Phase I Study of S64315 Administred Intravenously in Patients With Acute Myeloid Leukaemia or Myelodysplastic…
S064315
Phase 1
Cancers
CL1-55746-001
Phase I dose-escalation study of oral administration of the selective Bcl2 inhibitor S55746 in patients…
S055746
Phase 1
Cancers
CL1-49076-003
Phase I/II study of oral administration of S 49076 given in combination with gefitinib in…
S049076
Phase 1-2
Cancers
CL1-49076-001
Phase I dose-escalation study of oral administration of MET Tyrosine Kinase Inhibitor S 49076 in…
S049076
Phase 1
Cancers
CL1-20098-081
Evaluation of the effect of agomelatine and escitalopram on emotions and motivation in healthy male…
AGOMELATINE,
S020098
Phase 1
Neuropsychiatric Diseases
CL1-078454-018
Long-term safety study of abexinostat (S 078454) per os given as single-agent in haematological malignancies…
ABEXINOSTAT,
S078454
Phase 1-2
Cancers
CL1-055746-002
Phase I dose-escalation study of the orally administrered selective Bcl-2 inhibitor S055746 as monotherapy for…
S055746
Phase 1
Cancers
---
Servier clinical trials are mainly registered on